This update is brought to you by
@DeathShadow
these patch notes are also his. Also just every perma prop and text screen has been removed, it was too many props which was reducing the FPS by a lot. This time around think through what you build in your office or barracks, don't use a shit ton of small props for instance. And if you can use a bigger prop for instance for wall do it, don't just stack it because you are lazy. PHX has many variations of props and don't use a 1X1 if you have a wall which 4X4, then use the 4X4 plate to cover the entire thing right? exactly. Also I would like to credit:
@Malkiax
(Models)
@Factory New BilboSwagz
(Equipment)
This update focuses mostly on revising the following regiments:
212th
501st
CG
EOD
GC
91st
ARC
ONI
CT
Other regiments, which weren't mentioned, will be revised later. The major revise is model change. Each regiment has new models, which include bodygroups. These bodygroups, will have certain rank requirements to be used. So speak with your COs before. Another major addition is that every regiment is now divided into two subdivisions. So you have a bigger variety to choose from. NOTE: YOU CANNOT BE IN 2 SUBDIVISIONS AT THE SAME TIME. Anyways onto the list of changes:
General
Major Overhaul to above mentioned Regiments
New Event Maps
Fixed some slight bugs, such as Ki Adi Mundi Whitelist.
Upped XO slot by one, as each XO leads a division
Buffed health on most jobs
212th:
Skin changes
Division into Ghost (Land Vehicles) and 2nd Airborne (Air Vehicles)
Ghost has a DLT19, DH17 and some extra stuff
2nd Airborne has a DC15s, DH17 and some other stuff
Ghost has all ground vehicles
2nd Airborne has all air vehicles
As you progress the ranks more stuff is unlocked for use
Removal of the Pilot role (merged into 2nd Airborne) and Anti Tank Trooper (merged into Ghost Company)
501st:
Skin changes
Division into Storm(jet troopers) and Flame (Heavy Troopers)
Buffed Health on some jobs
Equipment = go check it out for a surprise!
Added Captain Rex skin for 501st CO
AT-RT for selected jobs
CG:
Skin changes
Division into K9 (Riot Control) and SEC (Personal Security)
Added Commander Fox for CO position
Equipment has been overhauled to adjust to both divisions
EOD:
Skin changes
Division into Bomb Squad and Engineers
Bomb Squad has more frontline equipment
Bomb Diffuser Job - perfect for difusing bombs
Keypad crackers to bomb squad to enhance RP
Lockpicks for Engineers to enhance RP
Some other stuff added and buffed. EOD will get another TLC pass soon
Ability to spawn armor as engineer (Needs testing)
GC:
Skin changes
Changed name of Regiment to 41st
Division into Green Company (snipers) and Sarlaac (Recon)
Gear adjusted to both divisions. Some weapons need changes still
Access to speeders and AT-RT accordingly. Drones will get added with EOD Pass 2
91st:
Skin changes
No divisions yet
BARC Speeders
91st will get a second pass with highest priority
ARC:
Skin changes
Division into Alpha (Aggressive Frontline) and Rancor (Support)
Equipment adjusted to both divisions
AT-RT for Rancor
ONI:
Skin changes
New subdivision Templar/Bulkwark Company focuses on defense
ONI Stealth Pilot and ONI Medic
Equipment changes
ONI Generals:
New skins
New General Gun
CT:
Only contains trooper and drill seargents now
Drill Seargents are the official cadets trainer
That's all for now. As always expect bugs and suggestions are always welcome. Not everything was listed to allow regiments to find out what's new and what isn't. Have fun!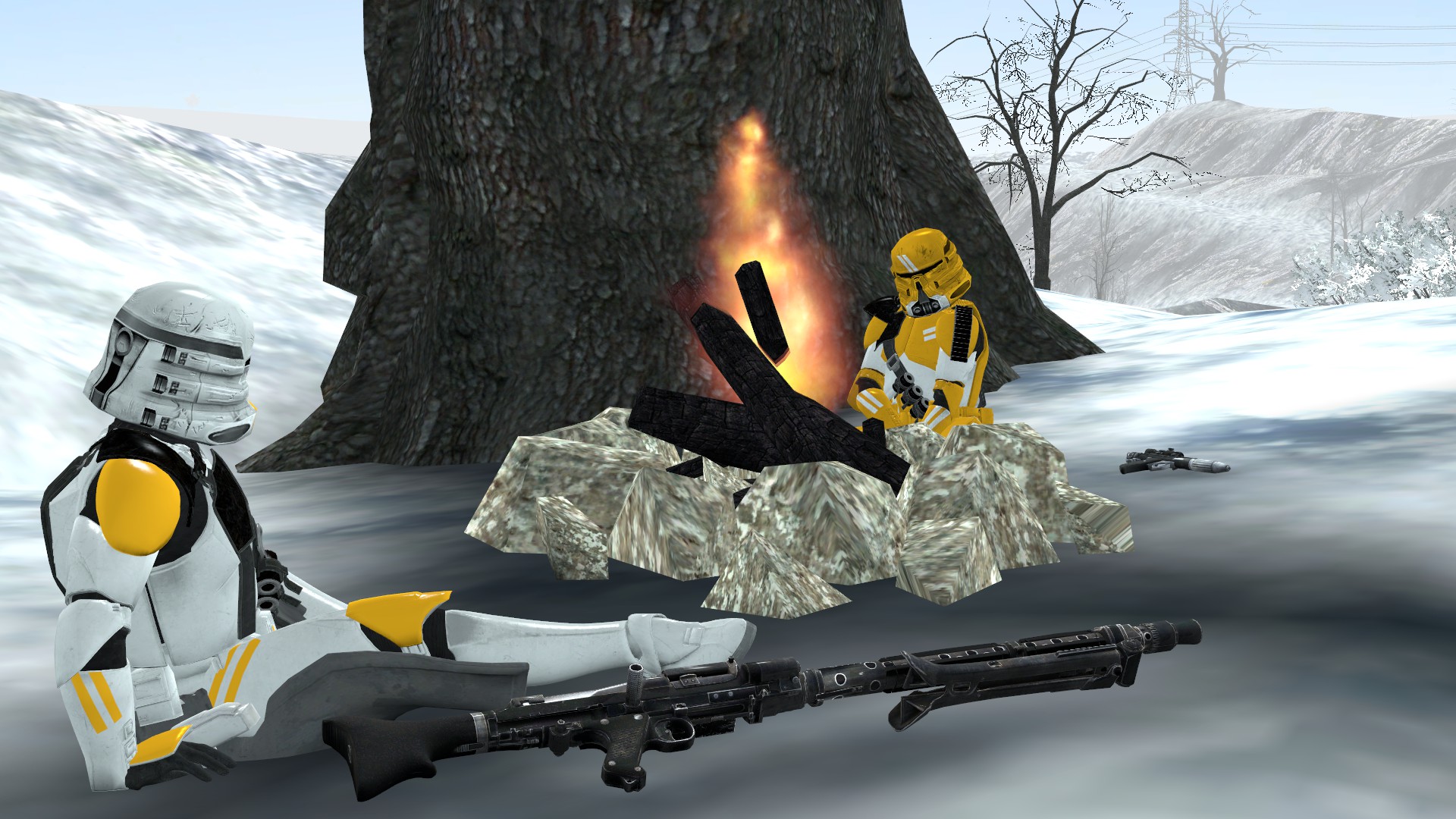 swans-jailer