Hello everyone, today I'm bringing a new update to CrewConflictRP with some changes where the main focus will be "printers". Yes we are getting new printers and it will change a lot. I hope everyone will like this, there are changes to how much they print and how fast they print, but I will explain why I did this and why I did that, but there are other changes as well. So lets dive right into it
Printers
We have now swapped out our printers for "Elegant Printers". These are very cool printers which works differently than those we have now. We still got the claim system, but it has been reduced to 10 claims because these printers take longer to per print. Since there are now only four different kind of printers I had to redo how they work and how much they print. There are no longer premium or VIP printers, premium and VIP now gets more money per print on the same printers. You can now also buy all four printers at once (one of each) which also times your chance to get blueprints by four. The new premium and VIP bonuses for printers are 100% of the money they print for premium and 50% for vip, so the best printer prints the same amount per print for premium as their best printer use to do, but still due to the fact you got four printers and more blueprints its slower.
Some of these printers except "Diamond Printer" must be maintained as well, it will use "ink" per print and you can refill printers and upgrade how much ink they can hold. Premium has a higher capacity of how much ink their printers can hold. The claim system is improved now, you can now hold 8 printers each and if you claim more then your lowest tier printer will fly up and blow up its funny. You can also use color tool on them.
Auto unarrest
Now you can rescue your friends from prison, simply escort them out of the police building and they will be auto unarrested, but they will remain wanted.
Other changes:
Changed the cop models
Added new model for the cult
This update was based on
@Mr.Bestt
suggestions, thank you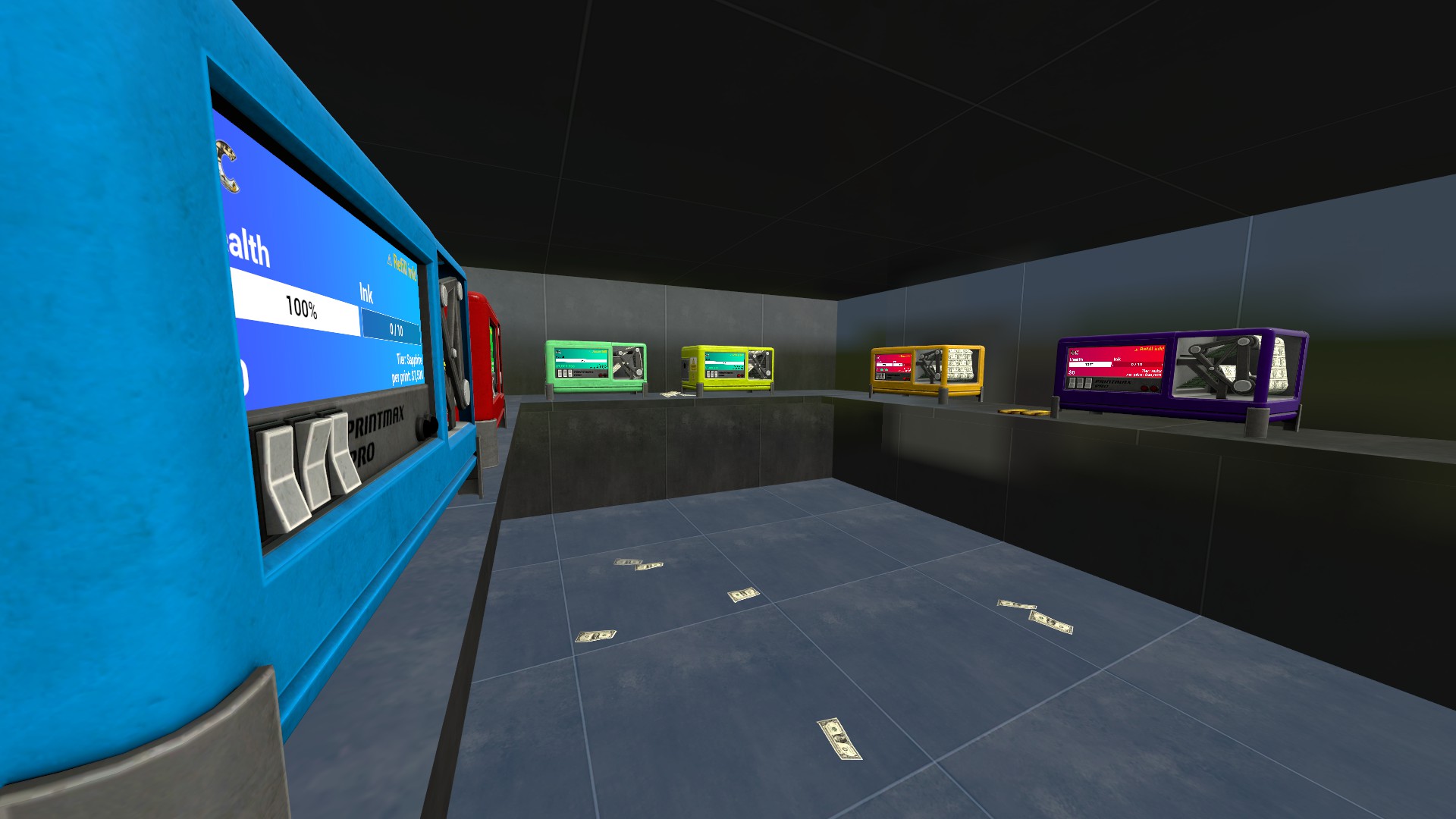 swans-jailer