Hello!
The new update is here, and it brings a lot of new things!
These new things are:
New weapon system
New inventory system
New playermodels for premium
Lets start with the new weapon system because that's the main part of this update.
Now you will receive blueprints from when you print, everytime you withdraw money from your printer there is a 5% chance of obtaining a blueprint.
These blueprints are apart of the recipe to create guns, you need all the materials to craft a weapon.
That is resources from gathering, a workbench, blueprint and the proper crafting level.
Mining, lumbering and crafting can all be skilled and you skill them while you do things such as craft or harvest.
To create a workbench you first need a carpentry which you can simply create directly from your inventory after gathering the materials, once you have crafted carpentry you can create a furnace to melt ores into bars or a workbench to craft the weapons on.
Once you have crafted a weapon it will randomly give you one of the following grades:
Common
Rare
Epic
Legendary
Weapons will save to your inventory and not be dropped unless you drop em from your inventory or trade them away by using /trade.
To open the inventory simply click "I", to store things simply type /pickup or hold E and right click.
You can also store your stuff inside the storage located at the bank.
There are 2 type categories of weapons, side arm and main.
Side arms are pistols and main are everything else, you cannot anymore than 1 of each at the time ( this only counts for crafted weapons ).
If you want to switch weapon you gotta go in your inventory click on it and unequip it then equip the weapon you want to use.
Inventory system also has a weight limit which means you can't carry around shit ton of guns and shit ton of materials, you gotta use your storage.
If anyone discovers any bugs report them and if anyone even attempts to duplicate crafted weapons you will be
permanently banned
regardless of position in the community.
And last there are 2 new premium models.
Regards
Drew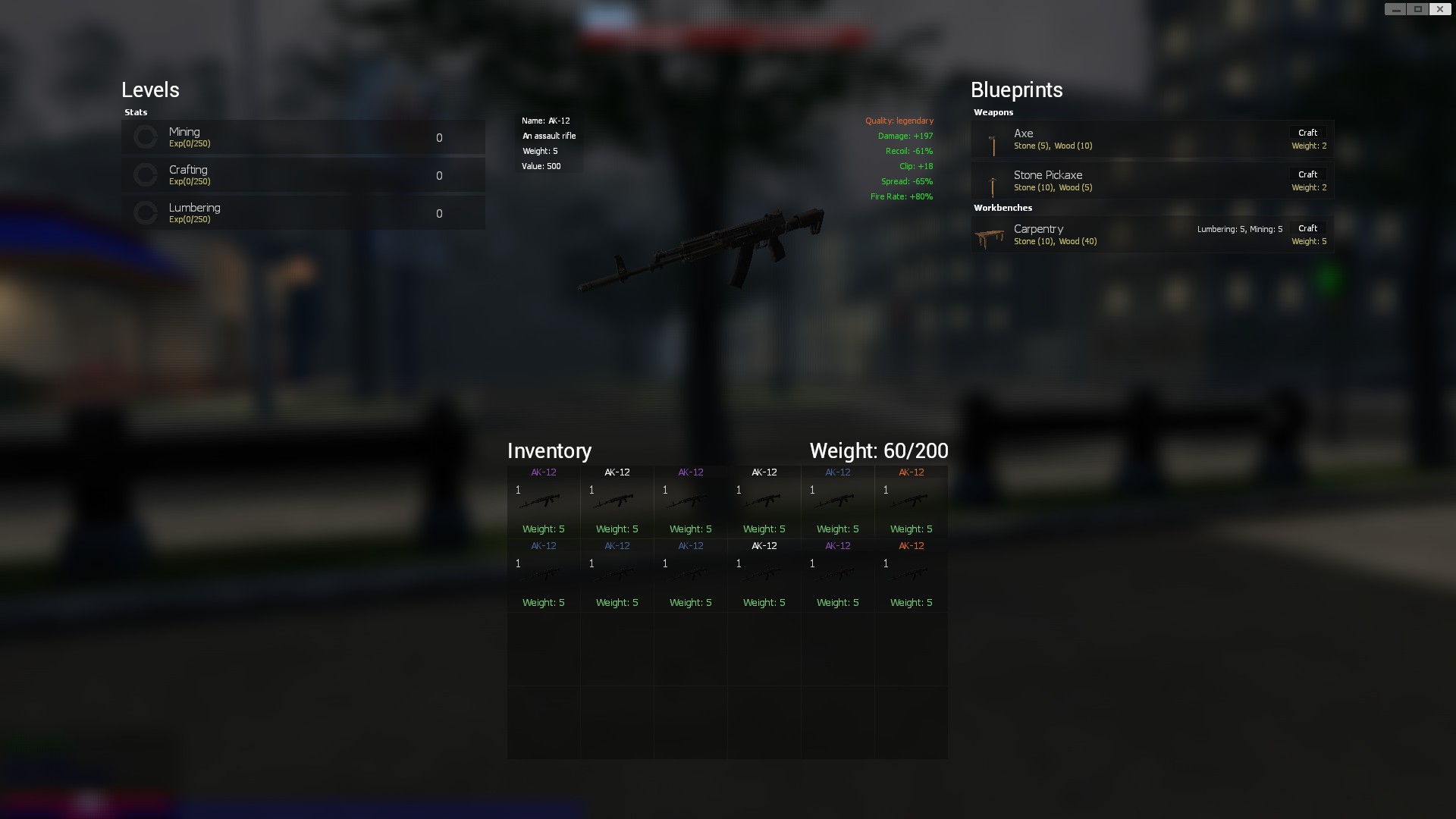 swans-jailer