Nov 30, 2015
1,508
1,107
258
26
Hello, as many of you know CCRP has been struggeling a lot lately and what we do doesn't seem to take effect, we try adding stuff and changing the map but nothing works. Therefor I'm taking out the big guns and taking drastic steps to make CrewConflict great again. Ye I did say that actually "make crewconflict great again". In this post I will explain why the server is currently locked and what will happened.
Wipe
We can start with the tough shit, and thats a wipe. Yes there will be a full eco and gun wipe, one of the reasons I will get to later, but right now lets focus on why Im doing this. Most people will be upset by this, but again everyone is waiting for something they can spend their cash on or do something with, and I can tell you it wont happened when the economy is this unbalaned. This is the longest we have gone without wiping the server. If I for instance introduce a system to spend cash on new people can't afford it if its balanced around those with a lot of money, and if we balance it around people with not so much money, those with money will get everything unlocked very quickly. I'm also gonna bring the economy way down and not try to have these big numbers anymore. And many people have reached their goals it seems like since not so many are playing. I also know this sucks for those people who won giveaways, but we will think of something.
Inventory
One of the reasons for wipe is because we are changing inventory system. The current one is buggy as hell and causes trouble on a daily basis, its just not something we can fix or would like to continue trying to fix. Believe me I have already spent enough on that shit and a lot of good coders have tried. Its also one of the reasons why you crash from the server, this started around when we introduced it even though we manage to reduce it, it still causes it. So lets take a look at the new one. The new one won't have any mining or crafting, you spend your in game cash on crates to unlock weapons (yes unboxing) why? because I want people to actually play and not AFK grind and build the economy around the crafting and mining. I think this will also serve as a drain for money, also the unboxing system comes with scrolls you can use to upgrade your weapon from for instance rare to epic and it can even give you gems you can put on your weapon, there are many cool gems. Some examples:
Life Steal gem: steals HP from your opponent
Kill Tracker: Actually tracks the kills on your weapon
And this system is custom to us. Also the inventory system crates guns based on % of the base weapon so all stats can be tweaked and effect every gun so it will be a lot more easy for us to balance. You can also sell guns and when you drop a gun the package is secured, see screenshots.
Rules
The current rules also need another look and rewriting, they are not bad at all, but I do think they limit the freedom gmod offers a lot and I don't personally like that. I want to encourage more creativity and more unique base designs. When it comes to raiding I might have found a solution, the new inventory system reduces gun damage so it becomes more balanced and not one or two second kills. These guns does a lot less damage which also means we can have longer fights and you can actually progress through a maze with a team, you can probably sustain more than one mag of a good gun if you have the right skills. I think this is important to make it more interesting to raid.
Server administration system
This is not decided yet, but I might do it. ServerGuard has a few problems and now there are more admin mods popping up. There's a new one which is called xAdmin which is really basic and lightweight. ServerGuard is more complex, but it has a lot of shit we don't need.
Read more about xAdmin here:
https://www.gmodstore.com/community/threads/6951
Map
Now that I don't really see any difference in playernumbers when it comes to the map we play I want us to pick one we are gonna stay on and rebuild a playerbase on. If I want a new map or anything like that it will be an option for a new server instead like server two use to be. Of course we can for instance make a transfer to a custom version of the map we pick. For instance if we went on downtown and got our own version eventually we would go there. So take a look at our maps and make your vote, just so everyone is aware I can veto it if I want to.
The maps you can vote on:
Rp Downtown Tits v2
https://steamcommunity.com/sharedfiles/filedetails/?id=1527403485&searchtext=downtown+tits
Rp evocity v33x dc
https://steamcommunity.com/sharedfiles/filedetails/?id=1550787531
Rp evocity dc tropics
https://steamcommunity.com/sharedfiles/filedetails/?id=1708804947
I completely understand people will be upset or frustrated about this, but if there was ever a good time for this its now and im not gonna sit on my hands and let CrewConflict fadeout.
Some pictures from the inventory system: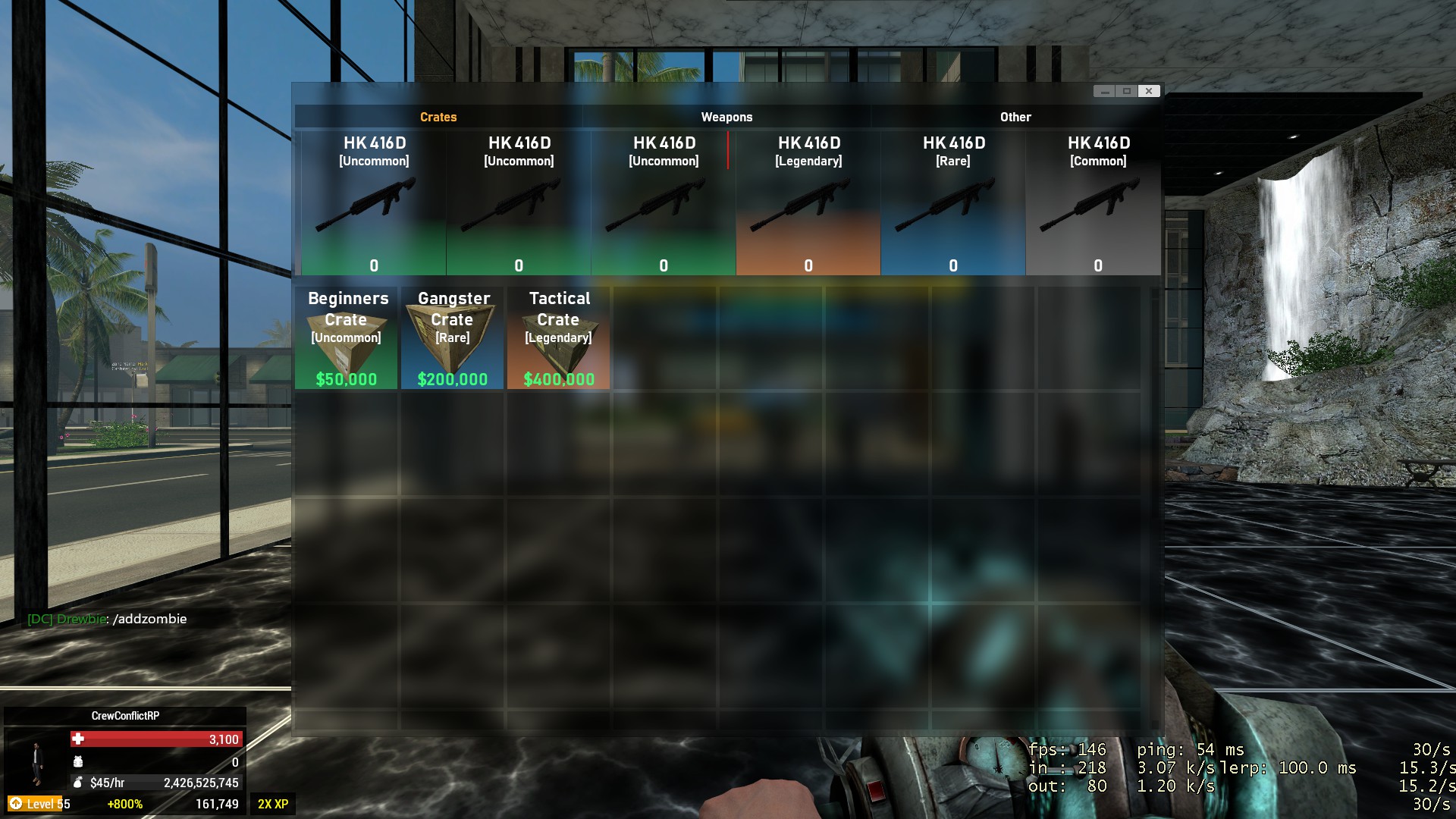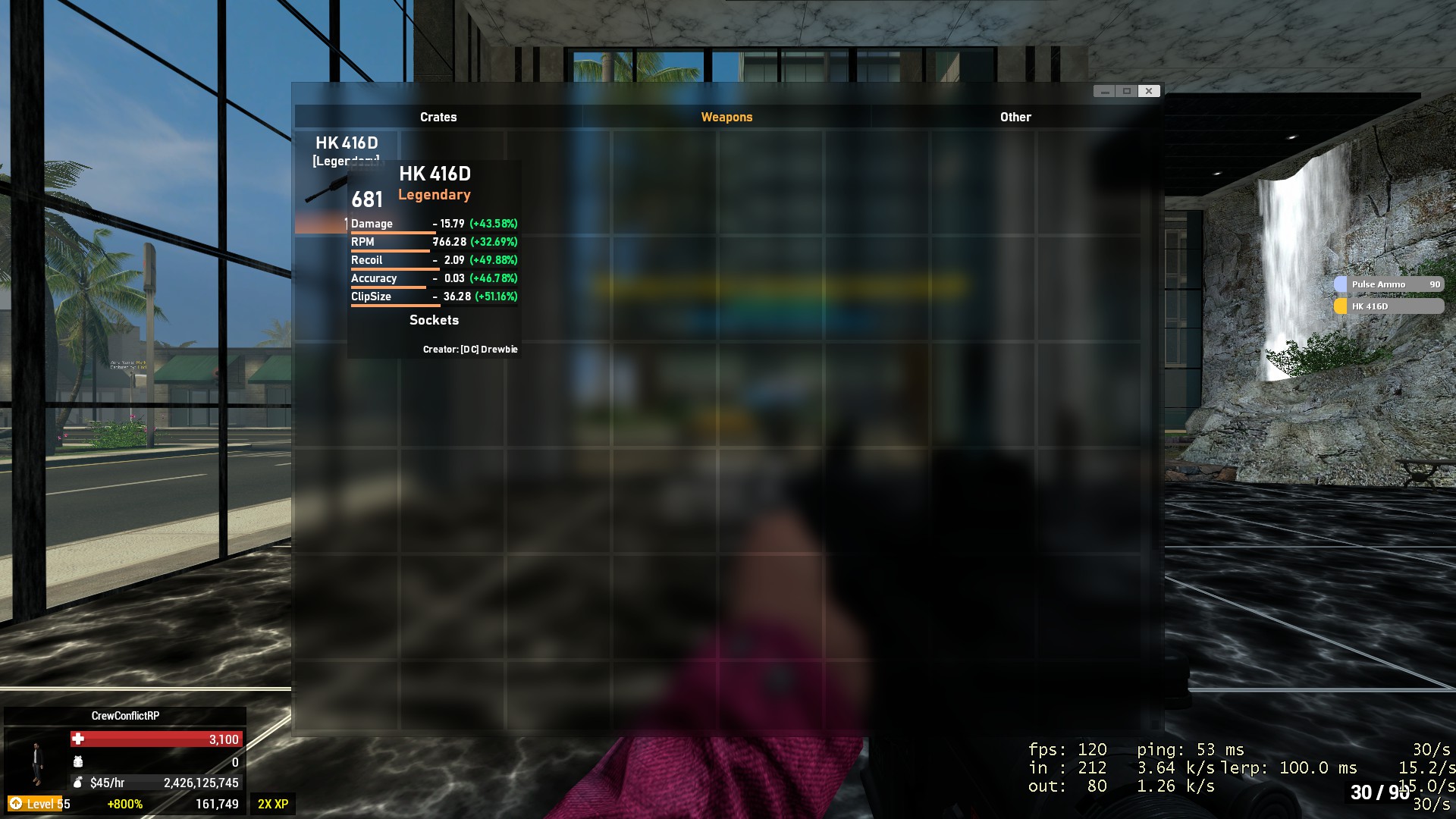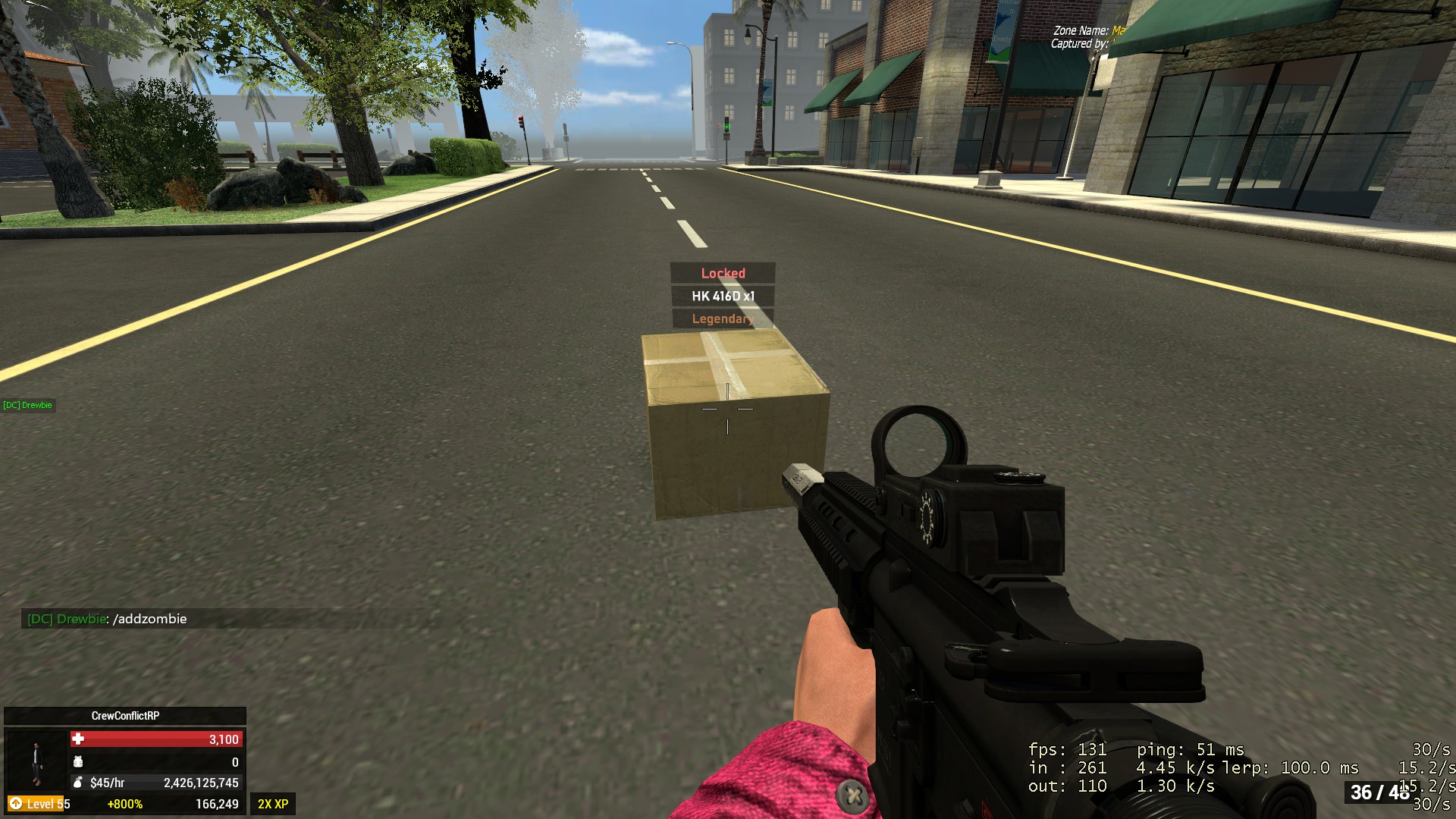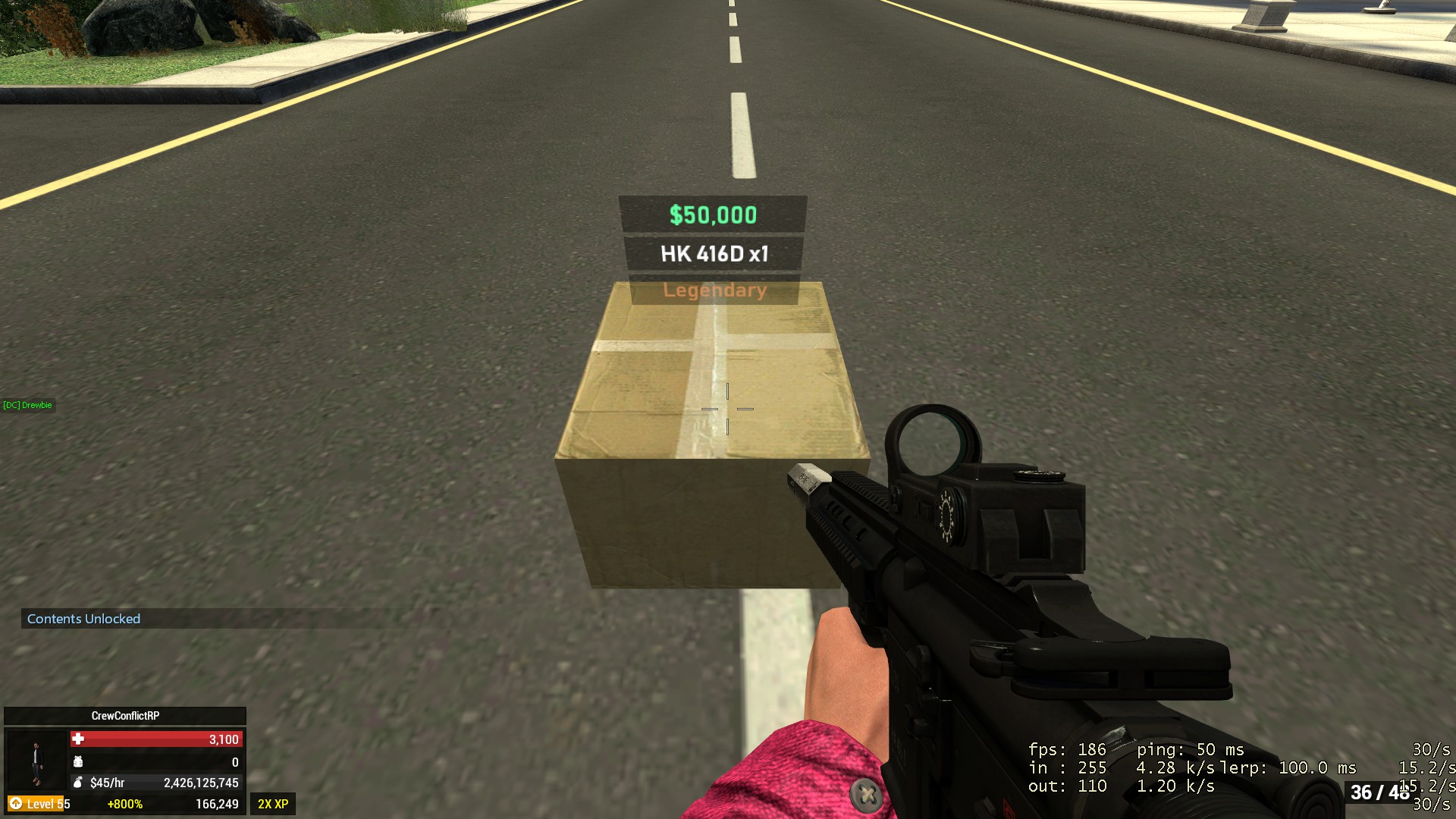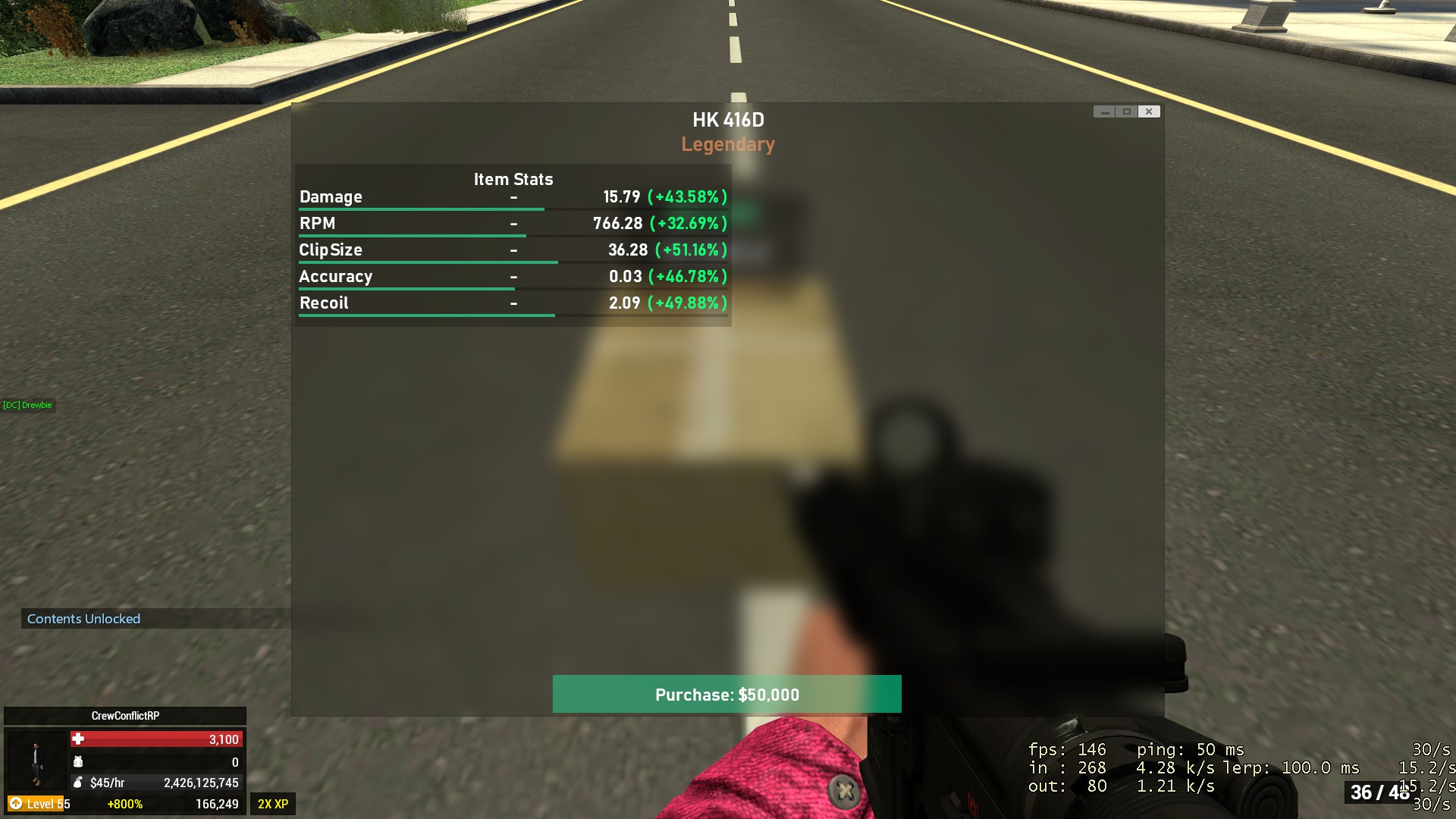 swans-jailer