Hi there! So this is the new update to CloneWars where we have actually done a lot of work. The entire weapon armory has been swapped out for a new and improved weapon collection based on the same base TFA! These weapons are of much higher quality and the gunplay feels much better. The changes to the weapons where carried out by BigSteve, but authorized by the management of the server.
This is not the only change since its a huge change, and this can be considered as a huge update since it touches so many players, well it actually impacts everyone. So lets talk about our other changes:
Rebuilding of content
I have personally packed content into our own contentpacks so we can more easily keep a track of what we have and its also easier for me to open one collection you all can subscribe to.
While doing this I noticed our playermodels content is 5 times the size of for instance weapons which is horrible, and we will have to rework and revamp the playermodels. There's also a new playermodel base of CGI that's coming out called TS 13 or something, it looks really promising.
Maps
We have also added new maps for the server so we can have a bigger variation.
Btw if you got glitched scopes do this: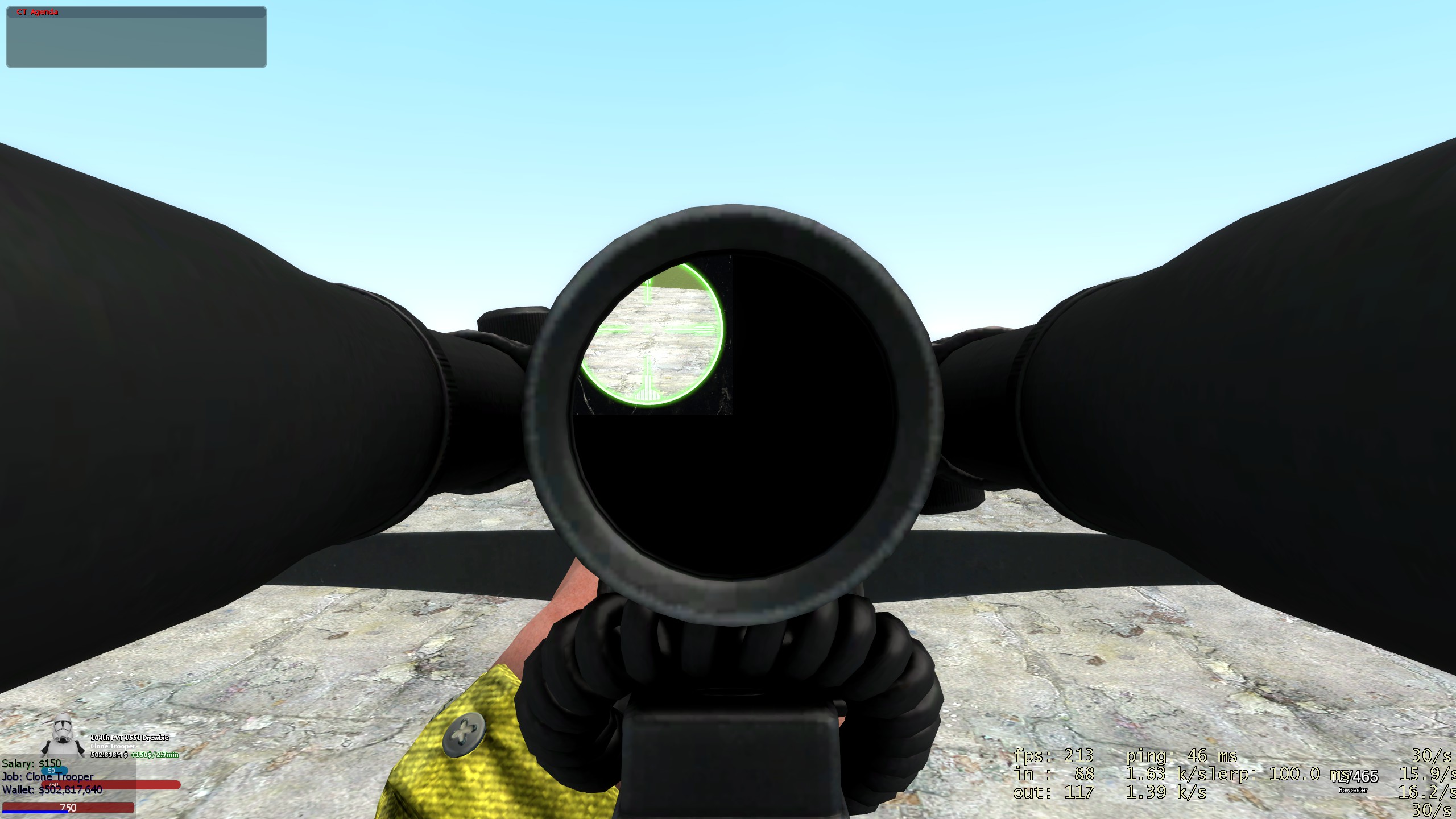 swans-jailer