Nov 30, 2015
1,749
1,213
258
28
Update time! I have added three new scripts to the server. Which is:
- Missions
- Coinflips
- Arenas
Arenas
So far you can choose between 1vs1 or 15 man battleground in the arena section. We will add more. You can also play casual or competitive and bet a lot of cash that you will win. You also fight with your level stats and weapons you choose from the inventory. If you want you can enter with armor.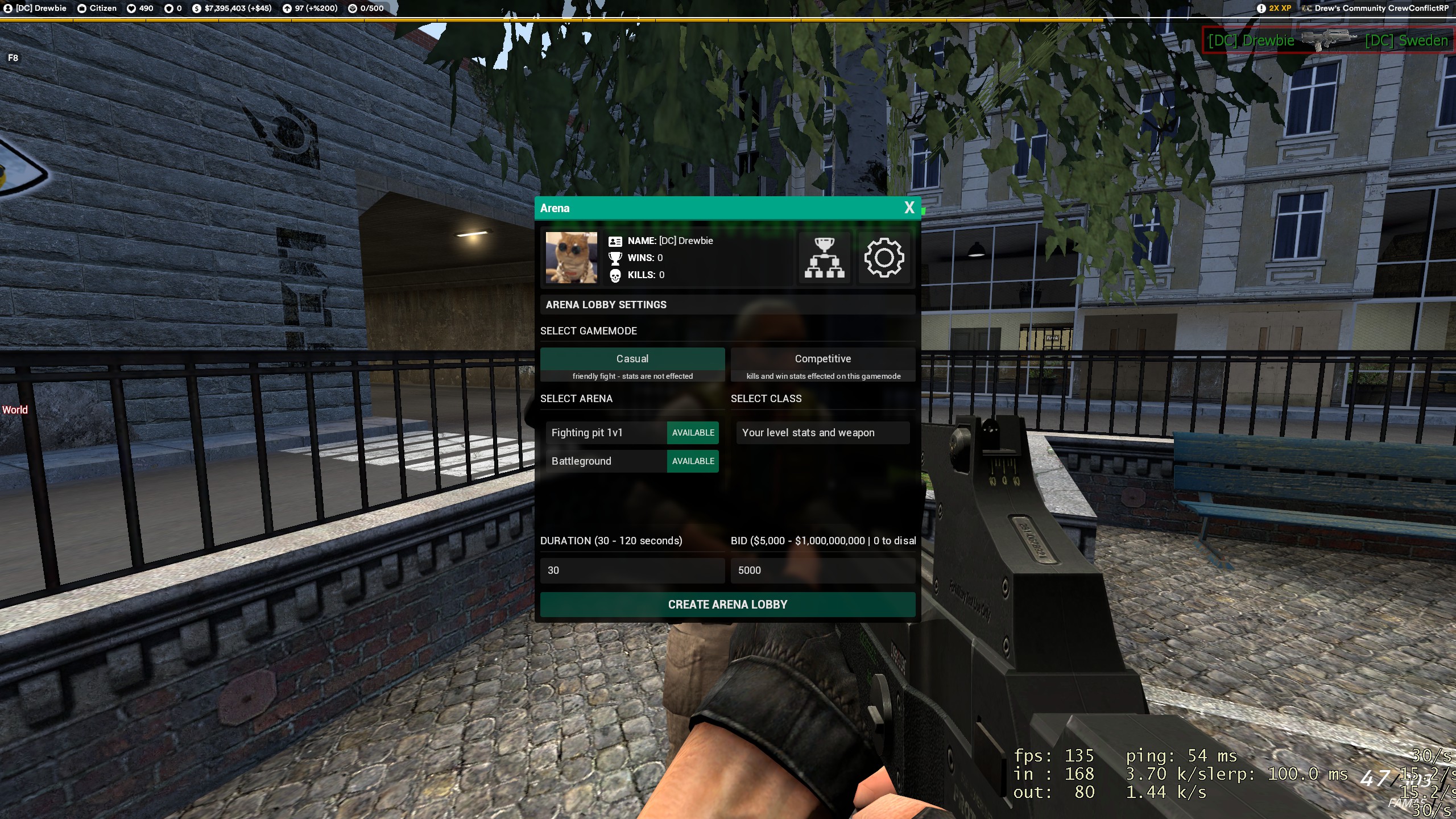 Coinflips
Coinflips are back, but on a different script.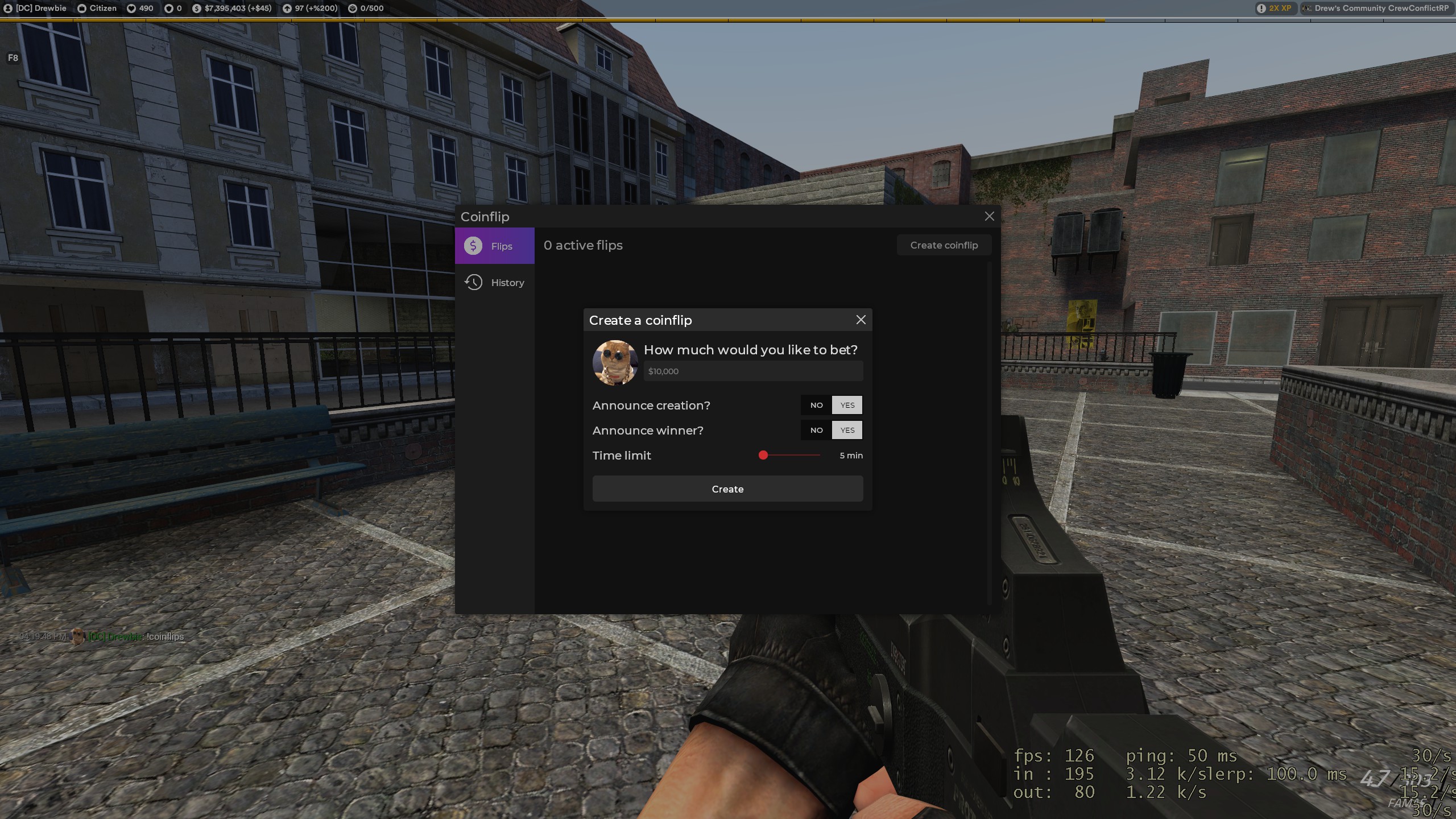 Missions
A new way of getting cash and XP, we might also add crates to it eventually. This mission system could also be something SWRP could benefit from.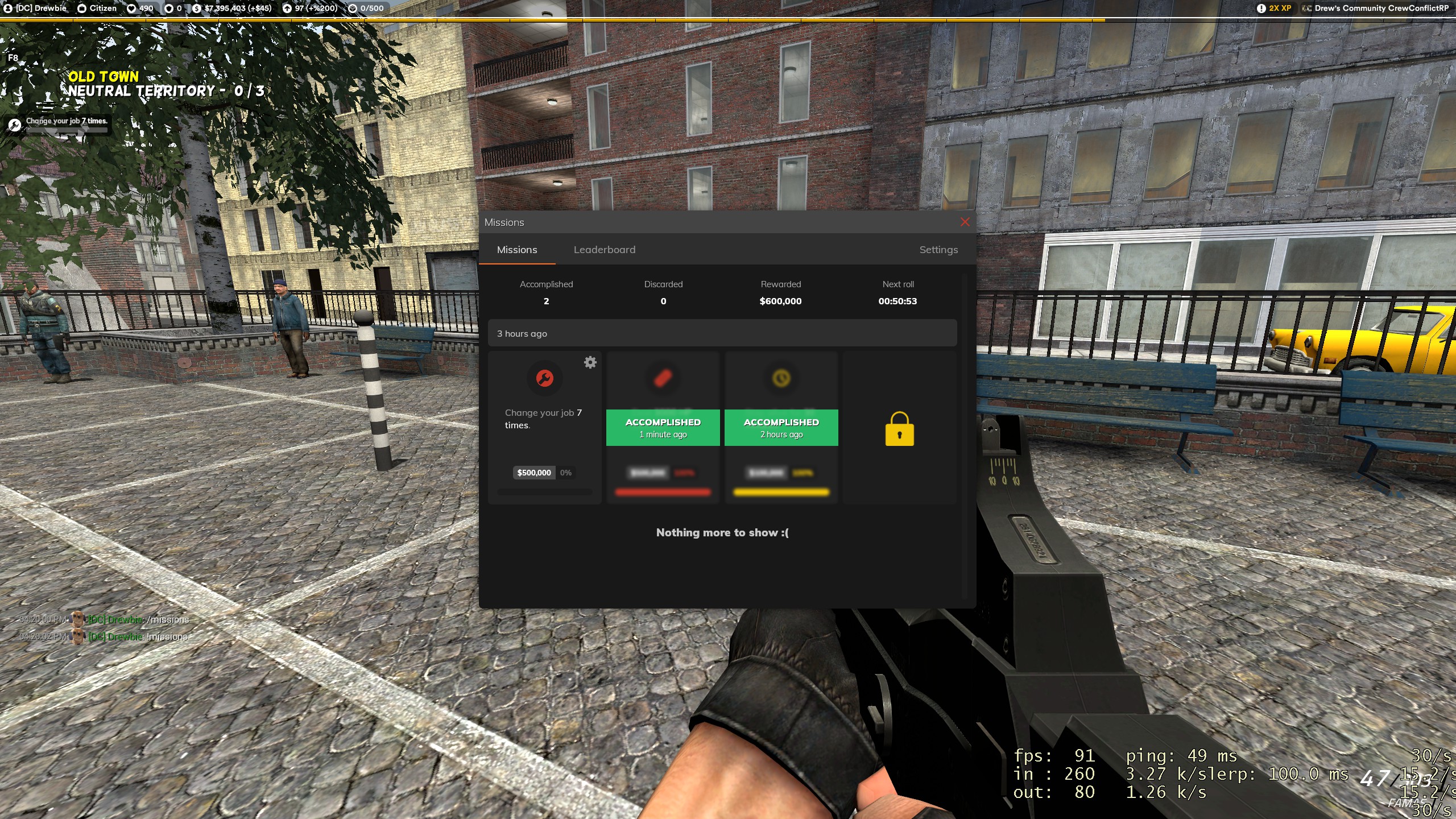 swans-jailer